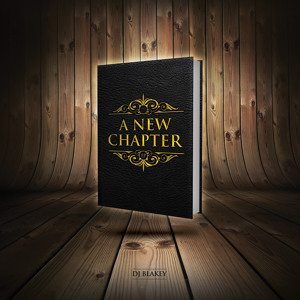 DJ Blakey
'A New Chapter'
(Slime Recordings)
Cat.No : SLM052
Slime starts the year in style with a brand new selection from former DMC champion
DJ Blakey.
Blakey debuted his flawless production style on the label last year with the 'If You See Me' EP, much loved by garage fans across the world. Not to be outdone for his second release, 'A New Chapter' features four tracks of immaculate garage, smooth house and bumpy techno that will enrapture discerning dancefloors everywhere.
'Little Bear'
comes correct with some serious old skool swing backed up by descending melodic interplay and shuffling percussion.
'Got Myself'
spikes the formula with piano stabs and jacking beats for a downtown Chicago feel.
'Detour'
does just that and takes us into minimal techno territory with swirling FX underpinning a relentless groove.
'Out Of Nowhere'
drops the bass low and loud for a percussion-crazed tech-house hybrid packed with finesse.
Slime - designed to move minds.
Mastered by Bob Macc at SC Mastering
Design by Slime
Distributed by Cargo
Available from 14/01/2013 at Juno Download and 21/01/2013 from all good digital stockists.
http://www.junodownload.com/products/dj ... 105994-02/
FFI :
http://www.slimerecordings.co.uk
Tracklisting:
01. Little Bear
02. Got Myself
03. Detour
04. Out Of Nowhere
http://soundcloud.com/slimetime/sets/dj-blakey-a-new-chapter-ep/