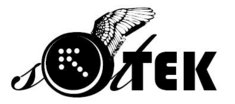 After their memorable 1st Birthday bash back in July featuring the mighty
PHAELEH
, Soltek returns this
Halloween
weekend with another stellar lineup. Maintaining their ethos in showcasing some of the freshest, most forward-thinking music around, Soltek welcomes to centre stage two highly renowned and respected artists in drum and bass today,
SpectraSoul
and
Lynx
.
☰███████████████████████████████████████████████████☰
☰███████████████████████████████████████████████████☰
◘◙❁Soltek presents SPECTRASOUL & LYNX❁◙◘
@ The CAMP Basement (City Arts & Music Project),
70 – 74 City Rd, London EC1Y 2BJ
(Nearest tube Old Street)
► Friday 28th October 2011
► 21:30pm – 04:00am
► £3 Early Bird, £5 Advance, More on The Door
Tickets available from TicketWeb below…
►►►
http://tinyurl.com/3poundstickets
☰███████████████████████████████████████████████████☰
Lineup:
▬▬▬▬
SPECTRASOUL
▬▬▬▬ (Shogun Audio)
☛
http://www.facebook.com/spectrasoul
SpectraSoul have a reputation among Drum & Bass heads that's second to none. Vital members of DJ Friction's irrepressible Shogun Audio movement, the duo have released music on only the very finest, most respected labels in the scene. Tracks such as 'Alibi' for Critical, 'Melodies' for Exit, 'Guardian' on Metalheadz and their stunning collaborations with Alix Perez on 'Forsaken' and dBridge on 'Glimpse', not to mention their highly acclaimed remix of Adele's 'Rolling In the Deep', have insured SpectraSoul are one of the most talked about and respected acts in D&B today.
With an album project forthcoming, the duo look to expand musical boundaries, explore bass-driven genres like never before, and stamp their mark on present-day music... the SpectraSoul way.
▬▬▬▬
LYNX
▬▬▬▬ (Detail Recordings, Soul:R)
☛
http://soundcloud.com/detailrecordings
Since emerging at the forefront of the drum & bass scene in 2007, Lynx has established a reputation for high quality productions with an innovative edge and DJ sets to match. With seminal tracks including 'Disco Dodo' and 'Global Enemies' and his sublime reworking of James Blake's 'Limit To Your Love' under his belt, Lynx has clearly demonstrated he's not afraid to break the mould whilst staying true to his own style.
Following on from his highly reputable debut album with Kemo MC, 'The Raw Truth', November 2011 sees the release of his much anticipated second album 'Devils In The Detail' on his own label Detail Recordings. Always one step ahead of the herd with a selection fresher than most, Lynx continues to set the pace in 2011 and beyond.
▬▬▬▬
DAFFADAM
▬▬▬▬ (Soltek)
☛
http://soundcloud.com/daffadam-soltek
▬▬▬▬
MEDLAM
▬▬▬▬ (Soltek)
☛
http://www.residentadvisor.net/dj/medlam
▬▬▬▬
JDAN
▬▬▬▬ (Soltek)
☛
http://www.facebook.com/SoltekUK
▬▬▬▬
LECHY
▬▬▬▬
回 回 LIVE VISUALS/EFFECTS by Mind Over Matter 回 回
☰███████████████████████████████████████████████████☰
☰VIDEOS from past events☰
☰███████████████████████████████████████████████████☰
Soltek: